We're just a few short weeks away from the official start of summer but the heat is getting an early start. Stay cool with some of this year's biggest home decor trends for summer 2019 and leave a mark at your next big summer gathering.
1. Refreshing Splashes of Color
With the use of the right color pallet and accessorizing, you can turn your boring stark-white living room into a blank canvas with endless possibilities. A splash of color will not only feel refreshing for you and your guests but can often make sterile spaces feel much more inviting which is a big plus if you plan on hosting chic late night Summer gatherings.
2. Mixing and Matching
If a refined look isn't your thing, rest easy knowing that making use of multiple patterns and textures is making a big comeback in 2019. Mixing and matching multiple patterns on various surfaces is a big trend this year and great for keeping your space not only swanky, but visually interesting. This is also a great way to infuse personality into your common rooms making them unique and diverse, creating a conversation for guests as our eclectic Anya arm chair often does.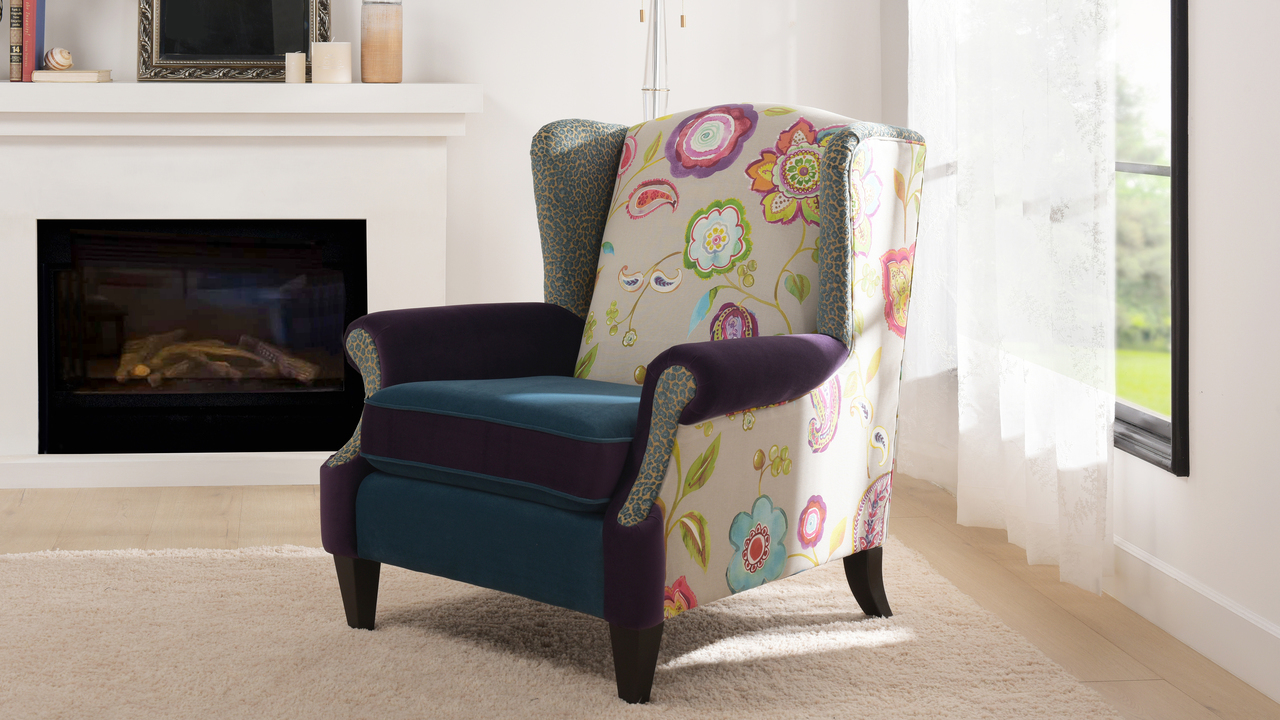 3. Furnished Outdoor Spaces
Leave your BBQ and lawn chairs in the garage, this summer, your outdoor space is all about comfort and elegance. Many home decorators are taking advantage of poorly used outdoor spaces and transforming them into luxurious gathering areas that will keep your guests wanting to come back time and time again. The right lighting at night can evoke a sense of intimacy and warmth during the short summer nights.
4. Mid-Century Modern
It's hard to classify Mid-Century Modern as a trend because it never really goes out of style. The retro-futuristic look continues to strike a chord with designers, decades after its introduction to domestic life during the atomic age. This summer, it's even hotter than ever as its charming minimalist style has the versatility to function well past the summer months. In recent years the aesthetic has been getting more retro with the reintroduction of the iconic starburst designs from the late 50's used on wall murals, chandeliers, mirrors, clocks, and anywhere you can put them. If this is your aesthetic, there's never been a better time to start decorating.
What inspires you?
We know trends are only just that, trends. You are a unique individual with unique tastes, so we'd love to hear what your summer inspirations are. Tag us on Instagram at #JenTayHome or post a picture of your summer space to our website's gallery here and share it with the world! Most importantly, don't forget to stay cool.